John Baumann
John Baumann has been playing music since dinosaurs roamed the earth. Armed with an acoustic guitar, a powerful rhythmic and poetic sense, and a voice that features immediacy and gritty honesty, John writes and performs songs about wayward relationships, the perils of love and life, and keen observations of the human condition. More storyteller than abstract poet or love song creator, John's songs have won the respect of the toughest critics, his musical peers. John's musical inspirations include some of the top songwriters of our time - Tom Waits, Joni Mitchell, John Prine, and Bob Dylan.  

John coined the name Satori Bob with Pat O'Brien in the weird college town of Potsdam, NY, where he first began performing.  He fell in with the extraordinary guitarist Bob Gagnon in Vermont after that, and the Satori Bob duo toured the Northeast and Colorado. John performed steadily for many years and formed an excellent ensemble in Eugene, Oregon in 2008, bringing back the Satori Bob name.  With longtime compadre Devin Newman on banjo, gifted guitarist Russ Wilbanks, and accomplished bassist Jeff Langston, the group toured hard and released Strangely Familiar in 2012. Radio airplay and regional notoriety followed, along with an evolution in the lineup.  

John enlarged the ensemble to a six-piece band, keeping Devin on banjo, and adding Beau Eastlund on drums, Noah Kamrat on bass, and Della Natasha Davies on violin, called the Satori Bob Large Band.  While he now fears that he owes copyright fees to Lyle Lovett for the name, John has distracted himself by being immersed in consciously arranging songs to take advantage of the excellent musicianship around him.
The most recent incarnation of Satori Bob features John with Kathryn Brunhaver on cello and vocals, Della Natasha Davies on violin, Keenan Dorn on guitar, Joe Hughes on bass, and when we can get him, Beau Eastlund on drums.  Fresh off the release of Stories Never Told, Satori Bob is in the midst of recording a very different album, one infused as much by Beckish indie influences and rich production as by rootsy Americana.  Stay tuned for new music coming out throughout 2019.
 
Beau Eastlund
Drummer Beau Eastlund performs with many of the best musicians in the Pacific Northwest.  From Halie and the Moon to the Sugarbeats to Mike Brewer to Satori Bob, Beau is the drummer's drummer for a wide variety of musical styles.  Beau also owns and operates Golden Lab Recording, and brings his stellar engineering skills to countless musical projects, including Satori Bob recordings. 

With Satori Bob, Beau both weaves through the music and provides a powerful rhythmic foundation for the melodies and harmonies of the other members.  He is a truly fine human being, and his positive energy infuses the project with light and professionalism.


 
Della Natasha Davies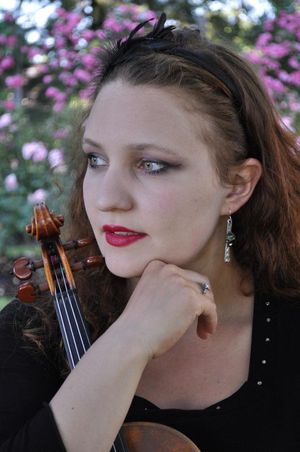 Violinist Della Natasha Davies has played violin since the age of 9.  She worked with respected violinist Aaron Rosand in high school, and performed regularly at Carnegie Hall in New Jersey and New York youth symphonies.  She has performed throughout Europe and in Beijing, China, and worked closely with Russian master Zakhar Bron while attending the prestigious Conservatory of the Arts in Zurich. Della performs with the Eugene Symphony, the Corvallis Symphony, and the Eugene Ballet Company.  In 2014, she joined Rod Stewart and his band for a concert at Matthew Knight Arena in Eugene.  

Della brings an amazing energy and voice to Satori Bob, serving both as a compelling lead voice and a gorgeous melodic complement to John's vocals.  



 
Kathryn Brunhaver
Cellist Kathryn Brunhaver's performance resume includes positions with Eugene Symphony, and guest performances with Oregon Bach Festival, Rogue Valley Symphony, Chamber Music Amici, and numerous other regional ensembles. She writes and performs original songs, and brings a strong voice and unique cello approach to Satori Bob.  Kathryn has been instrumental (sorry) in the arranging and performing of Satori Bob songs beginning with the album Stories Left Untold.  I originally asked her to perform with me because I love the cello and wanted both cello and violin in the band.  To my surprise and delight, she turned out to be a stellar harmony vocalist as well.  Working with Kathryn continues to be effortless and rewarding.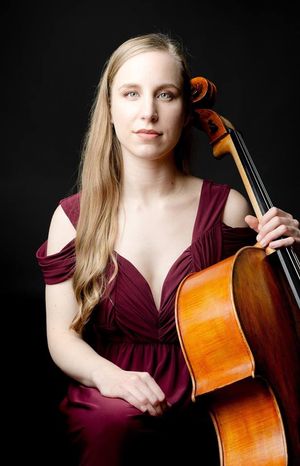 Devin Newman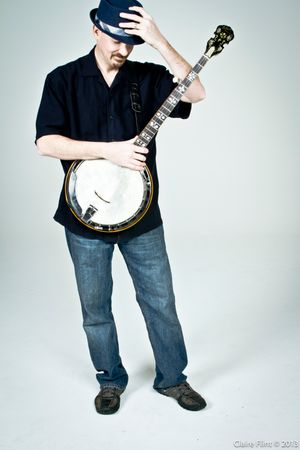 Banjoist Devin Newman embodies a very unique approach to that most venerable of Americana instruments, the banjo.  Neither bluegrass nor country, Devin's playing fuses guitar-like lead lines with staccato percussive voicings that blur the distinction between traditional banjo and newer melodic stylings.  Inspired by musicians as diverse as Tom Waits, Tony Furtado, Bela Fleck, and Peter Gabriel, Devin brings a percussive musicality to Satori Bob.  John and Devin have the longest musical collaboration of anyone in Satori Bob, and it shows in the complementary rhythms they bring to the songs.   
Keenan Dorn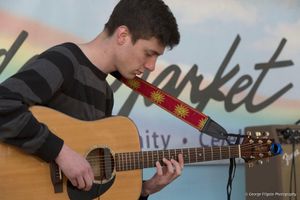 Guitarist and multi-instrumentalist Keenan Dorn has been performing regularly around the Willamette Valley since 2011.  At the ripe old age of 19, he has had the pleasure of collaborating with many local artists such as Satori Bob, Lea Jones, Jargon, and the Swing Shift Jazz Orchestra.  Graduating from South Eugene High in 2013, Keenan took his talents to the University of Oregon School of Music where he has earned a scholarship to study Jazz Guitar under Mike Denny.  He performs with the UO Jazz Combos and Big Bands throughout the school year.  Among influential guitarists he cites, Jerry Garcia, Pat Metheny, Bill Harkleroad and Django Reinhardt have been some of his biggest artistic role models.  He leans heavily into Grateful Dead/Phish stylings in performance, and is always striving to redefine the new and old identities of the guitar. 
Noah Kamrat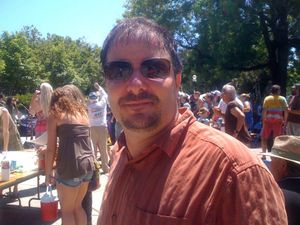 Bassist Noah Kamrat studied music at the University of Oregon in the early 90's and has played guitar and bass for over 30 years.   Noah has performed in a number of bands and projects in New York and Eugene.   He currently plays upright bass for Satori Bob and electric bass for Sonic Bent, and is also involved in the local Jazz scene in Eugene, Oregon.  Noah's musical interests include Rock, Jazz, Americana, and Folk and influences range from Charles Mingus to Jimbo Wallace to Phil Lesh.  Noah is also a founding member of the Eugene Music Collective which aspires to support local music and local non-profits. 
Jeff Langston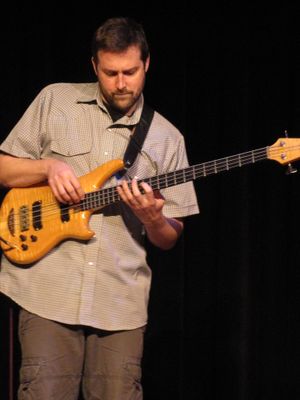 Bassist Jeff Langston started playing bass at age 16 in Eugene, OR.  In 1992 he moved to Boston, MA to study Music Performance at Berklee College of Music.  While there he earned an 'Outstanding Performer' award and scholarship (1995). in 1996 he moved to NYC where he has since played a wide variety of venues ranging from CBGB's to Carnegie Hall with many diverse artists including LP, Shawn Colvin, Bobby Hebb, Roger McGuinn, Phoebe Snow, and many more. Jeff has been involved with Antony and the Johnsons since 2001.  He recently relocated to the Pacific Northwest, and when not playing with the Johnsons, look for him with Holcombe Waller, Rachel Taylor Brown, and of course Satori Bob. 
Jeff joined Satori Bob in 2008 and brought a very powerful and nuanced energy to the music.  His years of experience helped guide Satori Bob to a successful first CD, Strangely Familiar, and his interplay with John's rhythm and lyrics makes for unique performances. Jeff has strong expertise as an arranger and has helped twist compositions into their present shape.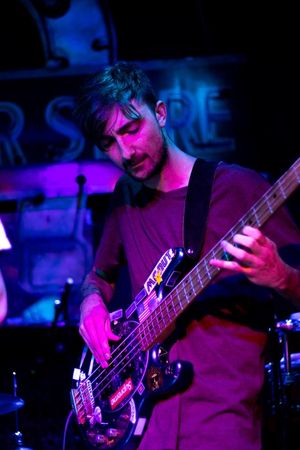 Joe Hughes has been doing video work for Satori Bob for the past few years.  One day I was in his studio editing video with him when I noticed a plethora a basses.  When I asked, he confessed that he was in three bands.  I invited him to play a duo gig with me, and we've been playing together since.  Sometimes treasure is right in front of you and it takes a while to notice.  Joe brings solid chops, a positive outlook on life, and plenty of digital marketing expertise.  God knows I need that...